Thomas Merton Society of Canada events, please contact Judith Hardcastle, Program Director or Susan Cowan, Community Relations Director.
For more information:

604-988-8835 or email tmsc@telus.net.
Click here for 2021 Membership Brochure available here. JOIN TODAY!

---
2021 EVENTS
---
Tuesdays with Merton: July 13, 2021

Lynn Szabo speaks on Poetry as Spiritual Direction wtih Thomas Merton and Denise Levertov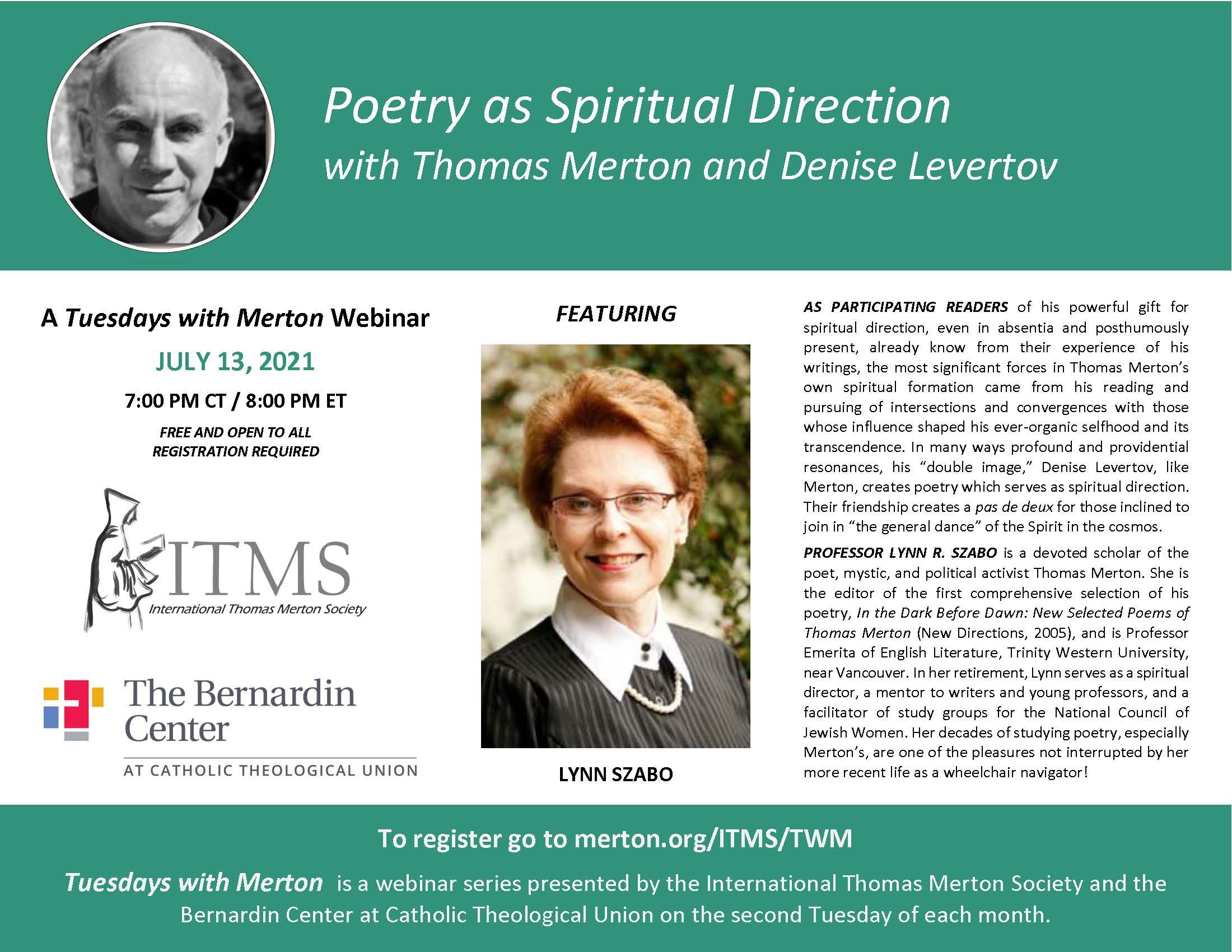 ---
Check out this book of essays by Canadian writers.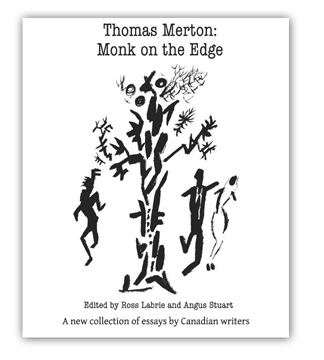 The Thomas Merton Society of Canada has published a book of essays about this internationally acclaimed writer. The book is distinctive and original in that it represents the work of Canadian scholars, many of whom have significant publishing records of their own. These scholars, who have been publishing books and artticles over the years in North America and in the U.K., here offer varied and provocative views of Merton as contemplative, social critic, and poet. Merton is recognized as one of the most important religious thinkers of the last hundred years. The book which is entitled Thornas Merton: Monk on the Edge and which runs approximately 200 pages, is modestly priced at $25.00 (CDN)
Available from: Thomas Merton Society of Canada
1044 St. George's Avenue
North Vancouver BC V7L 3H6