Thomas Merton Society of Canada events, please contact Judith Hardcastle, Program Director or Susan Cowan, Community Relations Director.
For more information:

604-988-8835 or email tmsc@telus.net.
Click here for 2021 Membership Brochure available here. JOIN TODAY!

---
2021 EVENTS
---
VST Summer School: July 5 - 9, 2021
Vancouver School of Theology's summer school offerings include Christine Bochen's "Created for Joy: Thomas Merton's Spirituality of Awareness and Witness".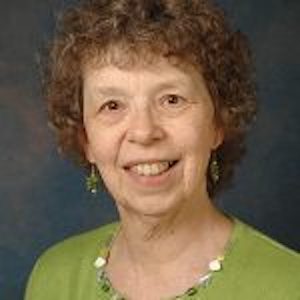 Christine Bochen is professor emeritus at Nazareth College in Rochester, NY, past president of the International Thomas Merton Society. Her many publications include The Courage for Truth, a volume of Merton's letters to writers, and The Thomas Merton Encyclopedia (Orbis).
Class Description: In his spiritual classic, New Seeds of Contemplation, Thomas Merton declares that we are "created for spiritual JOY." Elsewhere, in a letter to a young friend, he writes that the "road to joy" is "mysteriously revealed to us without our exactly realizing it." Still elsewhere, Merton acknowledges that God has placed him "here in the midst, as witness, as awareness, and as joy." What does it mean to be created for joy? What do awareness and witness entail in a world, which is "absolutely transparent" and in which "God is shining through" all the time, and yet is a world marked by unspeakable violence and human suffering? First, we will explore how Merton experienced, expressed, and illuminated dimensions of joy - in spiritual awakening, being human, friendship, communion, and the "cosmic dance." Then, we will delve into Merton's sacramental imagination and Incarnational vision as keys to understanding his spirituality. Finally, we will examine key elements and practices of a spirituality of awareness and witness that calls us to contemplation, compassion, unity, and joy.
Class Times: 9:00am - 12:00pm PST, July 5-9 2021.
Class will run through Zoom. To register, please visit vst.edu/vst-summer-school/
---
Annual Merton Lecture: July 8, 2021

Come, Dance in "the water of life": Thomas Merton's Call to Joy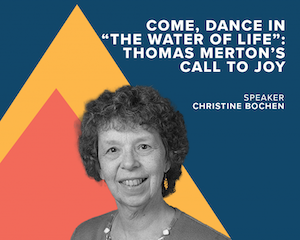 Thursday, July 8, 7:00pm PST
Join this free Zoom lecture, given by Christine Bochen. Thomas Merton reminds us that we are "created for JOY" and invited to join God in "the mysterious dance of creation." How do we awaken this joy and join creation's dance? How do we embody its rhythms and share its songs? What does Merton have to teach us about dancing joyfully in life's waters, whether they be tranquil or troubled?
To RSVP to this free event, please visit vst.edu/event/come-dance-in-the-water-of-life-thomas-mertons-call-to-joy/
---
Check out this book of essays by Canadian writers.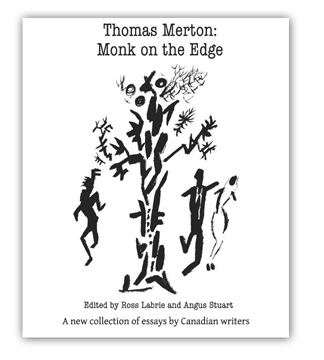 The Thomas Merton Society of Canada has published a book of essays about this internationally acclaimed writer. The book is distinctive and original in that it represents the work of Canadian scholars, many of whom have significant publishing records of their own. These scholars, who have been publishing books and artticles over the years in North America and in the U.K., here offer varied and provocative views of Merton as contemplative, social critic, and poet. Merton is recognized as one of the most important religious thinkers of the last hundred years. The book which is entitled Thornas Merton: Monk on the Edge and which runs approximately 200 pages, is modestly priced at $25.00 (CDN)
Available from: Thomas Merton Society of Canada
1044 St. George's Avenue
North Vancouver BC V7L 3H6